February 12, 2018 • Real People Casting
Casting people who are preparing to pursue a passion in retirement. Tell us your stories!
Vitamin Enriched, a real people casting company, is looking for men and women in their 50's – 60s  who are preparing to pursue a passion in retirement for a financial brand's online advertisement. We're casting people, who are building their next life as they are in their present one.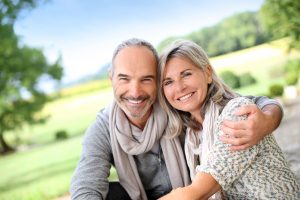 Maybe you're going to start a new business. You're looking for the space, planning your marketing, sourcing materials, etc. Maybe your plan is to travel the world, live on a sailboat, paint or sculpt, make wine, or learn new skills. Maybe you're planning something a little strange, curious or unconventional in your new second life. Maybe you spend your weekends and free time plotting and planning. Whatever it is, we want to hear about how you are going to make your big dream a reality in retirement.
Skype auditions: During the week of March 05th, 2018
Shoot style: This will be a documentary style shoot where our client will want to follow you with a camera and show your real life as you prepare for your retirement.
Shoot dates: Two days in April. *Updated
Payment: 2,000 ($500 per shoot day) + $1,000 for use)
Terms of usage: Online branded commercial for social media/Internet placement. 2 year North American focused digital and social use. Exclusivity is financial services (Annuities, Life Insurance)
Those who are selected will be asked to participate in a criminal background check.
Please submit your stories and the following details to:
Name
Age
City & State
Phone
Email
2 current photos of yourself / photos of you pursuing your passion
Links to any website / social media / articles etc. (if there are any, it's ok if there aren't)
Tell us a little about yourself (single, married, family life)?
What did you do for a living?
What is your view on retirement?
What passion are you planning on pursuing in your retirement?
How are you planning to make this dream a reality?
What makes your plan uniquely special?
How will you make this dream a reality?
Have you appeared in any advertisements or done modeling, acting before? (It's ok if you have)
If you've appeared in ads before, are you holding any conflicts within financial services?
Thanks so much!
-Kathy, Joe, Mary Anne, Evadne & Team VE
Vitamin Enriched