November 22, 2021 • Real People Casting
Casting Point Card Customers in New York and Los Angeles for an Online Video
We are searching in New York and Los Angeles for Point Card customers for documentary-style videos. These videos will feature stories of customers who are already winning at life, and using their Point Card for smart spending. Maybe you're a busy creative, a parent or a business owner. Maybe you're someone with a fun side hustle or some really cool hobbies. Whatever your story is, we want to hear how Point Card is making spending better while you're winning at life.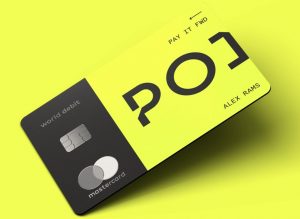 Details about the commercial: 
Non-union
Usage: –  Socials, Internet, Company website  PLEASE ADD IN DETAILS HERE – (include amount of years you want to use) 
If selected, the featured person would be paid $???? per day (and for how many days).
Shoot Details/Dates for the commercial: 

Interview dates: We will be interviewing people, via remote video chat in early December.
Callback date: TBD at a later time
Shoot dates: Exact shoot date(s) are TBD in early 2022.
Shoot location: We'd want to shoot your real story so it would be in and around your location
Covid testing date: A Covid test will be required a few day before the shoot.
If you are interested in being considered, Please email all of the following information ASAP to PLEASE ADD EMAIL HERE:
Name:
Phone number:
Email:
City & State:
Age:
Social handles (IG, Facebook, Twitter, etc..) / website (if applicable)
Send us two to four recent photographs of yourself.
Please tell us a little about yourself.
What do you do for a living?
How to you spend your free time? Do you have any hobbies or activities you're regularly involved in? Tell us about them.
Why did you decide to get Point Card?
What has your experience been with the Point Card? What do you usually use it for? What's the most exciting thing you've purchased with your Point Card?
How have you used your rewards?
If you are selected, are you comfortable taking a Covid test 48 hours prior to shooting?
Are you an actor, actress or model? Are you a member of SAG? Have you ever appeared in any film, TV or advertising? If so, please tell us about it.
Looking forward to hearing from you!
-Kathy, Mary Anne, and Evadne