February 5, 2018 • Actor Casting
TBS Proof Of Concept Casting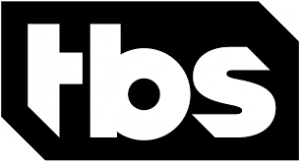 Proof Of Concept Casting
Usage – none (this is only for a proof of concept)
Rate – $250 +10 %
Audition Tuesday 2.06.18 in-person in NYC
Shoot date: Thursday Feb 2.8.18 (or potentially Friday 2.09.18) – should take 2 – 3 hours
These are scripted secret confessions that should feel truthful. They will be delivered by cute animoji unicorn/puppy dog/Alien etc
The ideal candidate for this would come from the comic/improv pedigree with VO chops and an expressive face.
SUBWAY // Suburban Girl 
Suburban girl 18 – 26 yrs. old 
Smugness, deep hurt, self satisfaction
This is your girl possibly from the Midwest. Sheltered, No cynicism.
IKEA // Female Professional 
Female professional 25 – 35 yrs. old 
Cynical, calculating, stunned.
Urban version of office space
IKEA // Valley Girl
Valley Girl 18 – 25 yrs old 
Determined, Manipulative, Naïve
There's a hint of insecurity at the end of the script
Burger King // Male Stoner
Male Stoner 17 – 25 yrs old 
Keanu Reeves, but dumber and more philosophical
WHOLE FOODS // Millennial
Millennial, any gender 25 – 35 yrs old 
Empathy, believability, calculation
Like everyone we know with a twist on the end
Submission details:
Please email of the following to info@vitaminenrichedfilms.com
Please send a headshot. 
Let us know of any Improv experience. 
Let us know which role you are applying 
Please make sure you are available to audition this Tuesday Feb 06th, 2018. 
Name:
Phone:
Email:
Thanks so much!
-Joe & Evadne