May 24, 2021 • Real People Casting
Casting a kid, age 8-12 who loves tech for an internet video – Pays $1K – NYC local
Vitamin Enriched, a real people casting company, is casting in the NY Tri-State area a Tech Wiz Kid for an online video for Wired. We are casting an 8-12 year old kid who loves technology and enjoys explaining how to use various apps and gadgets to others. The video will live on the internet and is for Wired and a technology company. Do you love to show the latest features of your phone to your friends? Teach your grandma how to text? If you love to talk about tech, we'd love to hear from you!
Also, if you have a grandmother who loves to cook, who speaks another language (in addition to English) and might want to do this with you, let us know!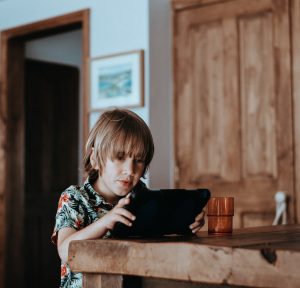 Casting interview date – Tuesday, June 1st or Wednesday, June 2nd via Zoom
If selected, a possible half day rehearsal  on Aug 11th, (in person).
If selected, shoot date – Thursday, August 12th in person. (MUST be in the NYC area)
If selected, you will be paid $1,000 for the shoot and usage.
Usage: 2 years on Qualcomm and Wired's websites, YT, & social media in US and worldwide
Please email us the following details ASAP to: info@vitaminenrichedfilms.com
Please submit at least 2 photos of yourself.
Name and Age:
Email and phone:
Parent name, email and phone:
Location (City/ State):
Tell us a little about your knowledge about technology. Do you take any classes at school? Do you / have you gone to any programs or camps?
Tell us a little about why you love technology.
Do you ever teach friends or family members things, like how to use an app on your smart phone, how to make a video, how to edit things etc…? If so tell us about that.
Please confirm that, if selected, you could be available for the shoot date: Thursday, August 12th, and a half day rehearsal on August 11th.
If you have a grandmother (in the NY Tri State area) who speaks another language in addition to English, and loves to cook who would do this with you let us know her name, age, what other language she speaks, that she likes to cook and include a photo of her as well. If selected, your grandma would also be paid $1,000. (It's fine if you do not have a grandma who can do this with you.)
Have you ever been featured in advertising for any brand or business? If so, please tell us which one(s).
Thanks so much!
-Kathy, Joe, Mary Anne, Evadne & Team VE
Vitamin Enriched
347 454 9597
 Thank you Annie Spratt for the photograph.