August 7, 2018 • Real People Casting
Casting Baby Boomers who have helped their community/others with small or large acts of kindness for a Cheerios campaign -East Coast
Vitamin Enriched, a real people casting company is casting Baby Boomers in the East Coast who have helped their community/others with small or large acts of kindness for a Cheerios campaign. Our client, Cheerios, wants  to shine a spotlight on those who are giving back to their communities, helping their neighbors and giving generously of their time and talents. The goal of the campaign is to share wonderful human stories and inspire others. Whether your story is big and world changing, or quietly helping your community, we want to hear from you! If you know someone you'd like to recommend, please feel free to reach out 🙂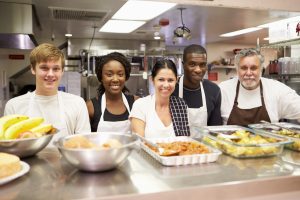 Skype audition interviews:  during the week of Aug 13, 2018
Shoot Dates: TBD late August or early September
Payment: If you are selected for this campaign, you will be paid $1,000 for a one day shoot. The client would want discuss shooting your unique story. 

Please email us the following details to casting@vitaminenrichedfilms.com
Please also send 2 current photos of yourself where we can clearly see you.
Name:
Phone:
Email:
City & State:
Age:
Website / Organization Name (if applicable)
Please share any links if your story has been written about or if you started an organization, etc
Tell us a little about yourself (Occupation, family, hobbies, etc..)
Please tell us about your story.  How are you helping others / giving back/ giving generously of your time and talents?
What inspired you to do this?
How do you feel that you have made a difference in the lives of others?
If you have any questions please give us a ring or send an email.
Thank you so much!
-Kathy, Joe, Mary Anne & Evadne
Vitamin Enriched