October 17, 2019 • Real People Casting
Casting families with a deaf child in Denver, CO. Pays $1K
Vitamin Enriched, a real people casting company, is looking for families with a deaf child in and around Denver, CO. We are casting an exciting online advertisement for a luxury car company featuring a family in their next holiday video. We're hoping to hear from families who enjoy the holiday season!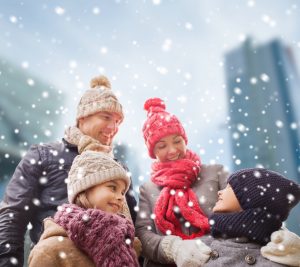 Project details and dates: 
Non-Union
Casting interview dates: Skype video Oct 28th
Shoot:  Most likely November 14th 2019
Shoot location: Shoot will take place in your home if selected
Payment: If selected the family will be paid $1,000 for their participation in the shoot and the usage.
Usage: internet only.
Submission details: 
Please email the following by October 24th/25th to: francis@vitaminenrichedfilms.com
Please answer all questions /items below:
Please send us a couple of pictures of your family and your home.
Parent Name(s)
Parent Phone Number and Email
Child Name(s)
Child Age(s)
City & State
Please tell us a little about your family in general.
Does your family enjoy celebrating the holidays? Tell us about your traditions.
Does music play a big part in your holiday season?
Is your child/children deaf or hard of hearing?

Does your child use anything to aid their hearing? If so, tell us about it.
Does your child use sign language to communicate? Does your child use any verbal communication?
Is your child deaf from birth?
Does anyone else in your family know how to sign?
Do any of your children use a car seat or booster seat?

Are you an actor/model? Have you ever appeared in an ad, a film or on TV before? (If so, tell us about it)
**Adults may be asked to participate in a background check**
Please let us know if you have any questions.
Thank you so much!
Francis & Nicole
Vitamin Enriched
347 454 9597