August 26, 2021 • Real People Casting
Casting Families, with Two to Four Children, Who Love to Eat Pizza (and Bacon)
Vitamin Enriched, a real people casting company, is casting families with two to four children (ages 5-17) to be in a commercial for a Pizza brand. We're looking for families, in the NY tri state area, who love to eat pizza and bacon. The families selected for the internet video will be eating bacon pizza in the video. Please get in touch asap if you're interested!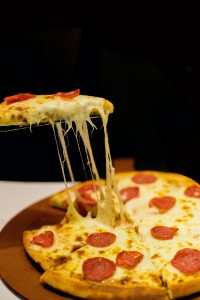 To submit your family for consideration, email us the following details ASAP to info@vitaminenrichedfilms.com:
Each family member's name and age:
The family's main contact person's email address and phone number:
Confirm that all family members are in the NY tri-state area and where you live (city/state):
Confirm that every family member would eat regular pizza (not gluten free, dairy free, vegan etc…) and that each family member would eat bacon. What do you like to do as a family? Do you have a dog(s)? Send us two photos of your family.
IF SELECTED: AUDITION: We will be requesting self submitted videos (with specific directions) due not later than Monday, August 30th.
CALLBACK DATES: Thursday, September 2nd (remote via Zoom)
POTENTIAL SHOOT DATES: September 14th, 15th, 16th, 17th (it is possibly a 2-3 day shoot) (in person)
LOCATION: NY Tri-State area
If selected for the shoot, Session rate $750/10 hrs shoot day per person/per day
Unlimited Lifts/Edits/Stills (online, not for print)
Plus $1,000 buyout for the internet/socials usage for 3 months – archival included, no reposting after 3 months – per person
Option – Additional $1,000 in perp buyout for online video + 10%
Option – Broadcast – $1,500 for 3 months North America + 10%
Option – Broadcast $3,500 for one year North America + 10%
Renewals – New term is +10% for that specific buyout option for the same length and media type.

Thanks,
– Kathy, Joe, Mary Anne, Evadne, and Team VE