July 21, 2021 • Real People Casting
Casting Farmers in the US for a branded content video 
Vitamin Enriched, a real people casting company, is searching for a variety of men and women farmers in the U.S. We are working with Corteva Agriscience, an agriculture company, and would love to share farming stories from farmers in the Latinx (e.g. Hispanic or Latino/Latina), Black, Veteran and disabled communities. If any of these sound like you, we'd love to hear from you!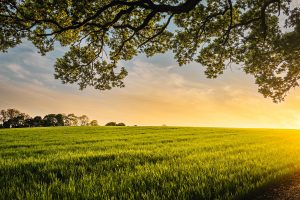 Details about the branded video:
Payment: $2K (note: income tax will be deducted from this total) Non-union

Usage/run: Internet, brand's website, social pages, and industrial (meetings & conferences). 

Requirements & Considerations:

You and your farm must be based in the U.S.

You must own/co-own the farm, or play an active full-time role in the management & daily operations of the farm

We are searching for farmers who grow row crops – primarily corn, soybean, wheat, canola, alfalfa; or farmers who use crop protection like pest and/or weed control in crops like corn, soybeans, canola, cereals, citrus, stone fruits, potatoes; or farmers / ranchers who own pastures; or farmers who use land management software

We are searching for farmers who use seeds, crop protection or digital services from Corteva Agriscience, the agriculture company formed from Dow, DuPont and Pioneer. Common brands include: Pioneer®, Dairyland Seed, Alforex Seeds, Nutech Seed, PhytoGen, Brevant, EnlistE3 Soybeans and Granular digital solutions.
Shoot Date/ Details:
 Video/Zoom Interview date: A

s soon as possible starting now until August 11th.

Shoot dates & Production tech scout: 2x back-to-back full days required Either during the week of August 23rd, week of August 30th or the week of September 6th. (avoiding the Labor Day holiday).

Shoot location: At your farm, production will likely be a small crew of 8 people

If you are interested in being considered, Please email all of the following information ASAP to info@vitaminenrichedfilms.com:
Please send us two recent photographs of yourself.
Please send us 5+ recent photographs of what your farm/operations currently looks like, and (if available) a link to your farm's website or social media pages.
Your name

Phone number and email

City & State (for farm location)

Please tell us a little about yourself.

Please tell us a little about your farm. (do you own it? how many acres and what do you farm? Multi generational?)

Do you use any products from Corteva Agriscience's portfolio (listed above)?

What's your typical workday look like?

Are you comfortable sharing your story as a farmer?

Are you from the Latinx, Black, Veteran and / or disabled farming communities? If so, please tell us about it

Are you an actor or model? Have you ever appeared in any film, TV or advertising? If so, please tell us about it
Thanks! 
Team VE – Kathy, Joe, Mary Anne and Evadne