October 8, 2019 • Real People Casting
Casting in NYC for a Variety of Real Stories for a Budweiser Super Bowl Commercial
Vitamin Enriched, a real people casting company in NYC, is looking for a variety of people for a Budweiser Super Bowl commercial to be directed by Kathryn Bigelow. The commercial will feature ordinary Americans doing extraordinary things. If you fit into one of the categories below, we'd love to hear from you! You must be legally twenty five years old to audition, and/or book this job.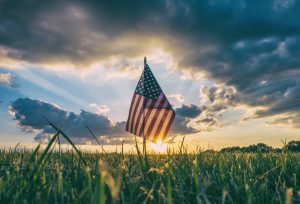 Casting categories: 
Two women who were recently married to each other in the past 3 – 5 years. Ideally you still have your wedding clothing, and you'd be interested in having another small ceremony on camera. (Please tell us about your wedding, and  list if you have family who is local and/or a sibling who is a veteran) 
Hikers who are involved in nature/trail cleanup; People involved in neighborhood cleanup  (Please tell us what motivates you to do this volunteer work, and where you do it) 
Veteran with a physical disability, and has a mobility dog (We'd love to learn about your story, and how your dog helps you)
Friend(s) of someone with cancer who are planning to shave their heads in support. ( Please tell us who you plan to support, and why this is important to you and him/her.)
Long distance runner who runs in races or anyone running this years NYC marathon – (Tell us why you run, and if you've ever had someone help you get across the finish line or if you've helped someone get across the finish line.)
A person who uses a wheelchair to get around – (Tell us about your disability, and what it's like getting around the NYC area.)
A blind person (we will be reaching out via phone) who would like to meet a horse. (Are you legally blind? Have you ever met a horse before? Tell us about that experience. If you haven't met a horse, would you be willing to do so?)
Person who is directly helping the homeless in his/her community. (Tell us what action you have taken, and why this is important to you.) 
New Yorkers who are doing kind acts in their community or for others.  
Details about the commercial. 
*THIS IS FOR AN ALCOHOL BRAND.  YOU MUST BE LEGALLY TWENTY FIVE YEARS OF AGE OR OLDER TO BE CONSIDERED* ID WILL BE CHECKED.
Non-union
Payment: $750 total payment for the shoot day. (Shoot days are typically 12 hours including any travel time. Rate is inclusive of fitting, if need be.) 
Usage:

Internet TV/PR/Industrial / 3 months + New Media / 1 Year / World Wide

Buyout payment: $1,500 additional payment (aka buyout) which is paid if you are cut into the final spot(s).

Buyout to cover all lifts/edits/versions. 

There are no conflicts for this brand. 
Shoot Details/Dates: 
Interview dates: We will be interviewing people ASAP October 10th – 17th, via remote video chat. 
Callback date: October 22nd or 23rd via remote video chat, unless otherwise requested.
Shoot dates:  October 31st through November 5th. (One day, exact date for any specific scenario TBD.)
Shoot location: NYC or Poughkeepsie, NY (Transportation will be provided if you are asked to shoot in Poughkeepsie) 
*THIS IS FOR AN ALCOHOL BRAND.  YOU MUST BE LEGALLY TWENTY FIVE YEARS OLD, OR OLDER, TO BE CONSIDERED*.  ID WILL BE CHECKED.
If you are interested in being considered, Please email all of the following information ASAP to info@vitaminenrichedfilms.com:
Name:
Phone number:
Email:
City & State:
Are you 25 years of age or older?* 
Which of the above scenarios you are applying for:
Send us two-four recent photographs of yourself.
Please tell us a little about yourself and why you are applying for your particular scenario. Tell us your story.
Please also give us any additional information that is requested next to your category listing above).
Are you an actor, actress or model? Have you ever appeared in any film, Tv or advertising? If so, please tell us about it
Looking forward to hearing from you!
-Kathy, Joe, Mary Anne, Evadne & Team VE
Vitamin Enriched
347 454 9597
**You must have a valid social security number to work in commercials in NYC** 
Photo by Aaron Burden on Unsplash