April 14, 2022 • Real People Casting
Casting for Behavioral Scientists, Psychologists and Behavioral Psychology Professors
Vitamin Enriched, a real people casting company, is looking for a Behavioral Scientist, Behavioral Psychologist or a Behavioral Psychology Professor to partner with a pharmaceutical company on a two part video series. The series will bring together a behavior expert and a client provided subject matter expert to collaboratively inform our audience of client's innovations of the past, acknowledge current challenges and discuss the possibilities of the future. If this sounds like you, we'd love to hear from you!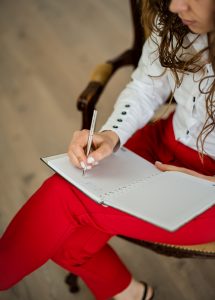 Project details and dates
Audition – 4/19 & 4/22 – via Zoom
Shoot date – Two days, between 5/12 and 5/18
Worldwide, Digital licensing in perpetuity. In actuality, this video will live on NYT digital landscape (web, mobile) as a paid partnership with the pharmaceutical company. Client will be able to use the final film (not the raw footage) on their owned and operated for up to one year.
If selected, payment for the shoot is $1,000 per shoot day (Two shoot days) + two pre-shoot phone calls/video meetings for creative development. -$250 per call.
If you are interested in being considered, please email all of the following information  ASAP to info@vitaminenrichedfilms.com :
Name:
Phone number:
Email:
City & State:
Occupation:
Social media/ websites:
Tell us a little about what you do and where you work:
What is your area of focus?
How long have you been working in this field?
Also send us two recent photos of yourself and a CV or bio.
We look forward to hearing from you!
-Team VE – Kathy, Joe, Mary Anne, and Evadne
Photo by Mark Williams on Unsplash