February 14, 2020 • Real People Casting
Casting People Who Are Moving Or Have Recently Moved Into Their First Solo Apartment/House (without roommates or a partner) For An Online Video!
Vitamin Enriched, a real people casting company, is working with NBC Today and an insurance company, looking for men and women in their 20s and early 30s who are moving into their first solo house or apartment or who recently moved into their new place (without roommates or a partner). We want people who have had a friend or family member who has helped and advised them through the process. It could be a sibling, cousin, friend as long as it is someone you have a close long standing relationship with who you turn to for advice. Tell us your story of how your amazing friend or family member helped you with your exciting milestone move!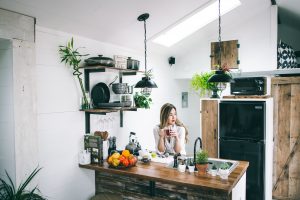 Please email us the following details to info@vitaminenrichedfilms.com
Name:
Age:
Occupation:
City & State:
Email & Phone number:
Name of your family member or friend:
Age :
Occupation:
City & State:
Email and phone number: 
Please send us a couple of pictures of you and whoever helped you with this exciting milestone (together or separate).
Tell us a little about yourself. (occupations, hobbies, etc.)
Tell us a little about where you are in the process. Have you moved in yet? Moving soon?
Where are you moving to? (Or where have you recently moved to?) Why did you choose that place/area?
What was your living situation like before this?  Tell us about that.
What is it like (or do you think it will be like) to live on your own for the first time? Pros/Cons
Who helped you with the process? What is their relationship to you? Tell me about him/her and why he/she is important to you.
How are they helping / advising you with your move?
Are both of you interested and open to being on camera and sharing your story? 
Have you or your family member or friend ever appeared on TV, film or in an advertisement before? If so, tell us about it.
Thank you so much!
-Kathy, Joe, Mary Anne & Evadne
Photo by Tina Dawson on Unsplash