May 24, 2021 • Real People Casting
Casting Genderqueer/Nonbinary/Trans person (18 – 24 yrs old) who is passionate about makeup – NYC local
Looking for a Genderqueer/Nonbinary/Trans person (18 – 24 yr old) who is passionate about makeup and nails for an online video for a social media company. Do you love doing your own makeup or nails? Maybe you enjoy sharing your knowledge in a makeup tutorials or with friends. If so, we'd love to hear from you.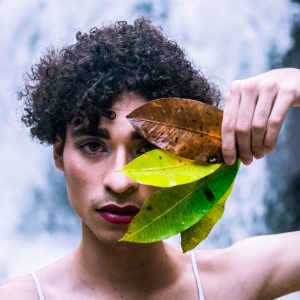 Non union talent only.
Audition: Self tapes will be requested
Callback: June 11th or 12th
Fitting: Monday June 21st, 2021
Shoot: TBD week of June 28, 2021 in NYC
Must be Covid tested – Date TBD
If selected you will be paid $750

 

plus a

 

$2500 buyout.
Usage: 1 x :60 edit (with unlimited lifts, versions, edits) plus Still Photos (pulled from footage).  All Internet (this will be utilized in marketing campaigns on Google Display Network and social media including YouTube)  2-year use with the option to extend. Global with paid media in U.S., India, Japan, Australia, Brazil, France, Germany, Korea, UK. No exclusivity for internet
If you are interested in being considered, Please email all of the following information ASAP to info@vitaminenrichedfilms.com:
Please send us two recent photographs of yourself.
Please share your social handles, and links to any existing video of yourself.
Your name:
Phone number, and email:
City & State:
Age
Pronouns
Please tell us a little about yourself.
Please tell us about your passion for makeup, and the arts.
Are you an actor or model? Have you ever appeared in any film, TV or advertising? If so, please tell us about it
Looking forward to hearing from you!
-Kathy, Joe, Mary Anne, Evadne & Team VE
Vitamin Enriched
347 454 9597
Thanks to Jorge Saavedra for the photograph.