April 29, 2021 • Real People Casting
Casting Grubhub Drivers in NYC for a TV Commercial
Vitamin Enriched, a real people casting company, is working with Smuggler production company in NYC in partnership with Grubhub. We are looking to feature a few Grubhub drivers in an upcoming commercial.  If you're interested in being considered, please with feel free to contact us or send us a quick video introducing yourself. Callback date 05/04/2021 (remote, via Zoom)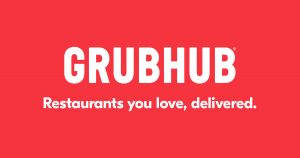 If selected, it would be a one day, in-person shoot between 05/11/2021 – 05/13/2021 in the NY Tri-State area. (Exact date TBD. Must be available all dates.)
If selected, payment would be: $500 for up to ten (10) hours of work.
Create a short video introducing yourself and include:

Your name, where you're from, and where you deliver in NYC
A little bit about your work as a Grubhub driver
If you complete deliveries using a moped, bicycle, or car
A positive experience or interaction you've had with a restaurant or customer while delivering

Email your video, a photo of yourself, and your phone number to casting@vitaminenrichedfilms.com with the subject "NYC GH Driver" by May 5, 2021 to be considered.

Thanks so much!
-Kathy, Joe, Mary Anne, Evadne & Team VE
Vitamin Enriched
347 454 9597  
GRUBHUB DRIVERS
Fees:
Session/Buyout fee:

One (1) Session/Buyout fee paid at a

rate of $500.00 USD for up to twelve (12) hours on the Shoot Date(s).

 

Agent fee:

20% on total payment, only applicable if performer has agent representation

Wardrobe Fee:

$25.00 USD

plus 20% agent fee (if applicable)

for wardrobe if provided by Performer.

Testing Fee:

$50.00 stipend per test or test day

 

Cancellation Fee:

In the

event of cancellation, a one (1) time fee of $100.00 USD

plus 20% agent fee (if applicable)

shall be paid if Performer's services are cancelled less than twenty-four (24) hours prior to the Shoot Date(s).
Usage Terms:
Materials:

You agree Client shall have the right to create from the product of your services at the Shoot Date(s) an unlimited number of advertising, marketing, and promotional/publicity Materials of any kind (collectively, the "Materials").

Term:

In perpetuity

Territory:

Worldwide

Exclusivity:

None

Media:

You agree that at any time during the Term (defined below) Client shall have the right, but not the obligation to use the Materials throughout the Territory in any and all forms of media now known or hereafter devised. In addition, during or after the Term, the Materials may be used anywhere in the world by Client and/or Agency for intra-company, research, award, file, reference, internal company meetings and/or publicity purposes (including without limitation, on