October 8, 2019 • Real People Casting
Casting in NYC for a blind individual for a Budweiser Super Bowl Commercial
Vitamin Enriched, a real people casting company in NYC, is looking for a blind individual who would like to meet a horse for a Budweiser Super Bowl commercial to be directed by Kathryn Bigelow. The commercial will feature ordinary Americans doing extraordinary things. If you know someone that fits this description, we'd love to hear from you! They must be legally twenty five years old to audition, and/or book this job.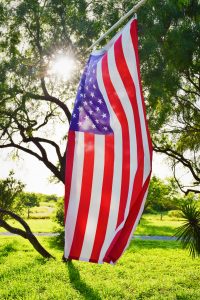 If you know someone who would be interested, please send their information, and answers to all of the questions below.
Details about the commercial: 
*THIS IS FOR AN ALCOHOL BRAND.  YOU MUST BE LEGALLY TWENTY FIVE YEARS OF AGE OR OLDER TO BE CONSIDERED* ID WILL BE CHECKED.
Non-union
Payment: $750 total payment for the shoot day. (Shoot days are typically 12 hours including any travel time. Rate is inclusive of fitting, if need be.)
Usage: 

Internet TV/PR/Industrial / 3 months + New Media / 1 Year / World Wide

Buyout payment: $1,500 additional payment (aka buyout) which is paid if you are cut into the final spot(s). 

Buyout to cover all lifts/edits/versions. 

There are no conflicts for this brand.
Shoot Details/Dates: 
Interview dates: We will be interviewing people ASAP October 10th – 17th, via remote video chat.
Callback date: October 22nd or 23rd via remote video chat, unless otherwise requested.
Shoot dates:  Nov 2nd & 3rd. (One day, exact date for any specific scenario TBD.)
Shoot location: NYC or Poughkeepsie, NY (Transportation will be provided if you are asked to shoot in Poughkeepsie)
*THIS IS FOR AN ALCOHOL BRAND.  YOU MUST BE LEGALLY TWENTY FIVE YEARS OLD, OR OLDER, TO BE CONSIDERED*.  ID WILL BE CHECKED.
If you are interested in being considered, Please email all of the following information ASAP to info@vitaminenrichedfilms.com:
Name:
Phone number:
Email:
City & State:
Are you 25 years of age or older?*
Send us two-four recent photographs of yourself.
Please tell us a little about yourself.
Are you legally blind? Can you tell us a little about that.
The shoot would involves meeting a horse. Have you ever met a horse before? Tell us about that experience.
 If you haven't met a horse, would you be willing to do so?
Are you allergic to horses?
Are you an actor, actress or model? Have you ever appeared in any film, Tv or advertising? If so, please tell us about it
Looking forward to hearing from you!
-Kathy, Joe, Mary Anne, Evadne & Team VE
Vitamin Enriched
347 454 9597
**You must have a valid social security number to work in commercials in NYC**
Photo by Aaron Burden on Unsplash