April 5, 2022 • Real People Casting
Casting Menstruators for a Social Experiment
Vitamin Enriched, a real people casting company, is searching in the NY Tri-state area for people who have a rough period or PMS. We're looking for real stories of people who are tired of apologizing for having their period and more importantly tired of making up excuses for missing social events and work. We are looking for people who are ready to own, and normalize having a period, and needing to cancel because of their period. We would love to hear from people who want to share their period story and suggest someone in their lives who they would be willing to cancel plans on (in person, on the phone, through text, via zoom), or even call out period sick. (ex: family, friends, bosses, colleagues, teammates, teachers, professors)  If this sounds like you we'd love to hear from you!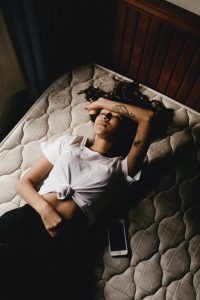 Project details and dates
SAG – low budget waiver
No conflicts
Audition –

Self tape ASAP

Callback –

Apr 12th

Director chat – Apr 14th /15th (with booked talent)
Covid testing – TBD
Shoot date – One shoot day on either April 21st, 22nd, 26th or 27th
Payment if selected:
Menstruators OCPS – $500 Session / $500 digital & internet

 

buyout for 1 year, all edits. (Buyout is guaranteed)
Person reacting – $150 session / $100 digital & internet buyout

 

1 year, all edits.

 

(Buyout is not guaranteed)
If you are interested in being considered, please email all of the following information to assistant@vitaminenrichedfilms.com along with a self tape (directions below, due by April 7th):
Name:
Phone number:
Email:
City & State:
Age:
Social handles (if you have the   – IG, Facebook, etc.)
Send us two to four recent photographs of yourself
Do you have someone that you can

cancel plans or work with

who is

open to filming and/or having their reactions captured 

(ex: family, friends, bosses, colleagues, teammates, teachers, professors, etc)?

Maybe even a picture of them, w

e don't want you to disclose anything to that person

Are you an actor, actress or model? Have you ever appeared in any film, Tv or advertising? If so, please tell us about it.
Directions for self tape:
Please record yourself horizontally. Please do not set up with your window behind you. The light source should be in front of you. Record yourself at a medium shot (waist up). You can send your self tape via dropbox, We transfer, google drive or attach it to your email.
Tell us your name and where you live.
Tell us a little about yourself (job, hobbies, etc. if you're an actor tell us about your jobs outside of acting.)
Tell us about your period story, include all side effects and how it affects your life.
Give us your best example of a time you gave your period apology.
Are you ready to stop apologizing for your period? Do you have someone you can cancel plans or work with?

We don't want you to disclose anything to that person, but tell us who they are, what they are like and how you think it would go.
We look forward to hearing from you!
-Team VE – Kathy, Joe, Mary Anne, and Evadne
Photo by Jonathan Borba on Unsplash