April 20, 2018 • Real People Casting
Casting nationwide for a 14-19 yr old, who is a single-leg amputee with a prosthetic
Vitamin Enriched, a real people casting company, is casting a video for a vaccine. We are searching nationwide for a male or female, age 14-19, who is a single-leg amputee with a prosthetic. (open to any type of leg amputation) You do not have to be a trained actor, but have to be a real amputee with a prosthetic. If selected, you must be willing to travel to New York City with a parent or guardian for the shoot. Travel accommodations for both people will be covered.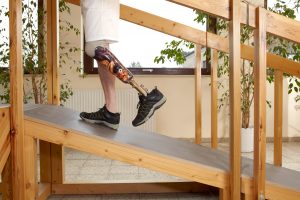 Auditions: via Skype on Sunday April 29th, 2018 or ask us about submitting a video
Callback: via video conference on Friday May 4th, 2018 unless you are local to New York and can come into the studio in Manhattan.
Potential Shoot dates: May 16th,17th,18th  (only 1 day shoot) *Must be available at least 2 days prior to shoot to fly into New York City.
Shoot location: Most likely in New York City. Client will provide travel accommodations for the child and their parent / guardian.
Payment for the video: If selected, you will be paid SAG scale rates for the shoot day, travel day and down day. – Sag scale rates are about $671 for the day. (plus 20% for agents)
Payment for the stills: $1k plus agent fee for the talent session // $5K for 2 years unlimited use in Industrial and Internet with an option for a 3rd year to be negotiated (plus agents fee).
Usage: video and stills on Internet and Industrial
Usage on still shots – unlimited in the above media for length of term.
Term – 1 year from first use.
Conflict category: Meningococcal Group B vaccine
 Details of the action happening in the video: 
Child will be revealed as an amputee sitting on the couch.
Actress Mother and child sitting on the couch together
Child putting on his/her prosthetic leg
Actress Mother helping child stand up and walk while using crutches
If you'd like to be considered for an audition,  please have your parent or guardian email us the following to: assistant@vitaminenrichedfilms.com
Parents name:
Parents phone:
Parent email:
City & State you live in:
Child's name:
Child's age:
Is your child have a single-leg amputation?
Does your child have and use a prosthetic leg?
Has your child acted before? (They do not have to have any acting experience)
Are you and your child interested in being considered for a pharmaceutical video that will potentially feature your child as themselves, showing their amputation and prosthetic?
Would we be able to setup a skype interview with your child for Sunday Apr 29th? We'd need to do an interview first and then see your child sit and stand with and without their prosthetic.
If selected, would you and your child be willing to fly in for a shoot in New York City or another city. (Your child will be paid for working on the shoot and any travel or down days. Plus travel accommodations are covered for both you and your child.)
Please let us know if you have any questions,
Team VE
-Kathy & Joe
Vitamin Enriched
347 454 9597