December 10, 2021 • Real People Casting
Casting Crypto stories nationwide.Has Crypto changed your life?
Vitamin Enriched, a real people casting company, is searching nationwide for exciting stories of how Crypto may have changed your life for the better. The commercial is for a well-known cryptocurrency exchange platform and will feature stories about how crypto has impacted people's lives, big or small. Maybe Crypto has helped you pay off your debt; Maybe it's given you a new way to talk with your fans; Maybe it lets you transact with customers more efficiently; Maybe you are using crypto to help others. Whatever your story is, we want to hear how crypto has made an impact on your life.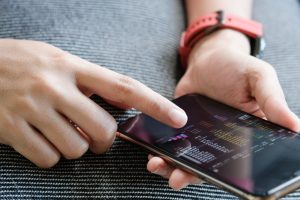 Details about the commercial: 
This is a non-union commercial based on real crypto stories so your Name/image/likeness and BIO/story may be included. 
Payment for the commercial- if selected, you would be paid $1,500 for your shoot day and $750 per travel day. 
Buyout – If you end up in the final edit you will be paid an additional $5,000 for the usage. 

This will be two minute film inclusive of all lifts and versions
Usage: All forms of TV, Internet, New Media, Industrial incl but not limited to digital OOH, PR
6 months TV North America, 1 Year Internet, New Media and Industrial WW (from first air date slated for 2/13)
Territory: North America w/ respect to paid media, WW w/ respect to unpaid
Category of Exclusivity: Crypto Platform (to cover NFT, Wallet, etc)
Potential use of IP (eg music, art, etc) which will include additional payment. 
Audition dates: We will be interviewing via remote video chat (Zoom) ASAP or during the week of Dec. 20th
Shoot date – The week of January 12th through 16th (shoot will be one day only) 
Shoot Location- Los Angeles 
Travel dates – You would be flown to Los Angeles at least 2 days before the shoot
Hotel, airfare, and per diems will all be covered for and organized by production. 
Covid testing – You will have to take a Covid test 48 – 36 hours before traveling and before your shoot day. Production will arrange this for you. 
Fitting date – Remote fittings are available or if in person is TBD. 
The client may want to run a background check on you. In that case, we'd be able to reveal who the client is. 
If you are interested in being considered, please email all of the following information ASAP to info@vitaminenrichedfilms.com:
Name:
Phone number:
Email:
City & State:
Age:
Social handles (IG, Facebook)
Send us two to four recent photographs of yourself 
Please tell us a little about yourself.
Tell us when and how you got into crypto?

 

Do you consider yourself knowledgeable about crypto?
How do you keep up-to-date with crypto news?
Are you familiar with the technology behind crypto?
How do you use crypto?
How has crypto changed your life? (Please share examples)

 

What was your life like before crypto? And after?
If you are selected, are you available to travel to Los Angeles for this project during the week of January 10th. 
Are you an actor, actress or model? Have you ever appeared in any film, Tv or advertising? If so, please tell us about it.
We look forward to hearing from you! 
-Team VE – Kathy, Joe, Mary Anne, and Evadne