December 10, 2019 • Real People Casting
Casting Pairs of People to Talk About the Milestones in Their Lives and How They Feel (Los Angeles Area)
Vitamin Enriched, a real people casting company, is working with a wellness app, looking for pairs of people to discuss the wide variety of emotions and feelings around milestones and events in their lives . We're looking for a wide range of positive life milestones past, present and future, big and small; milestones that have brought out hope for the future, gratitude for help, courage for taking a leap, conquering a fear, overcoming a stressful time, excitement, pride in another's accomplishments, etc.
We're looking for all kinds of pairs; siblings, couples, parent/child; co workers, friends; neighbors, it's most important that it's two people who have a connection — even loosely — and want to talk about it.
Perhaps you are: A mother who has an adult daughter who is pregnant. While your daughter shares her feelings about being a new mom, you can relate with examples of having your first child (her!) and how it was similar; or a father and son who each has stress in their lives. For the father it may be pressures at work and for the son it could be a stressful experience at school.
Whatever your story, we'd like to hear from you!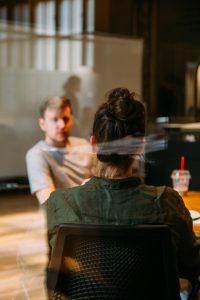 Must live in the Los Angeles area. 
Must submit as a pair who want to do this together (friends, couple, co-workers, neighbors, parent/adult child, grandparent/adult grandchild, etc.
18 years and over.
Audition interview dates via Skype: Friday, December 20th or Monday, December 30th, 
Shoot date: If selected, one day Jan 8th, 9th or 10th. Shoots at a studio in Los Angeles.
Payment:  if selected you will be paid $400 total for a 1-4 hour shoot. 
Usage:  On the client's  app, YouTube and their social media channels.
Please email ALL of the following details to info@vitaminenrichedfilms.com  ASAP:
Please send us a couple of photos of yourself (and the person you will be speaking with)
Names:
City & State (for both):
Emails AND Phone Numbers:
Occupations & Ages:
Please tell us a little about yourselves. (Who do you live with?  what do you do for fun,? etc) 
What is your relationship to each other? How long have you known each other? 
What life events / milestones would you like to talk about with each other? Why?
Would you be open to talking about your feelings and emotions around other life events?
Have you ever appeared on TV, film or in an advertisement before? If so, tell us about it.
Thanks so much & we look forward to learning more about you. 
-Kathy, Joe, Mary Ann, Evadne & Javier