May 18, 2018 • Real People Casting
Casting people who have an iPad or iPad Pro and use it for more than just recreation
Vitamin Enriched, a real people casting company, is working on an exciting campaign telling the stories of how people use technology in their daily lives. We are specifically looking for men and women, who own iPads or iPad Pros and use them for more than just recreation. Ideally someone who uses it for both media consumption and work (emails, Word, research, PowerPoint, etc.). If this is you, please get in touch ASAP. Those selected will get to try a brand new piece of technology for this campaign and give their opinion of it! We are searching nationwide!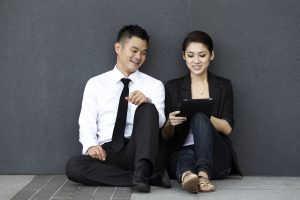 Skype auditions: Last 2 weeks of May (auditions take about 15 minutes)
Shoot date:  One day during the week of June 25th May require travel (travel accommodations will be provided) Please let us know if there are any dates that don't work for you. 
Shoot style: This is a studio shoot.
Payment: If selected, you will be paid the standard Screen Actors Guild (SAG) scale rates for the shoot day– SAG scale rates are about $671 for the day PER PERSON with the possibility to earn additional residuals depending on the run and usage of the spot. If you book this job, all travel & lodging in Los Angeles will be paid for by the client.  
Usage: TBD, most likely broadcast, internet/social.
Please submit your Windows PC story and the following details to:
Please include a couple of pictures of you, and/or your family.
Name
Age range 
City & State
Phone
Email
Links to your website or social media (you do not have to have this) 
Tell us a little about yourself. (What do you do? Family / Hobbies / Interests)
Do you use an iPad or iPad Pro for more than recreation? Tell us what you use it for (both recreation and non).
How often do you use it? Where do you use it (work / travel / volunteer / family related)
What apps do you use?
Have you had experience with a Windows PC in the past or do you currently use one? If so, tell us a little about what you use / used it for.
Have you been featured in any ad campaigns, on TV, film or print in the past? If so, tell us about those. Are you a member of any unions? (SAG, AEA?)
Thank you so much!
-Kathy, Joe, Mary Anne & Evadne
Vitamin Enriched