February 20, 2019 • Real People Casting
Casting Pet Adoption Stories Celebrating National Pet Month! (Atlanta, GA)
Vitamin Enriched, a real people casting company, is working with NBC Today and a household cleaning product, looking for Atlanta area people to tell us their pet adoption stories for a documentary-style online ad campaign celebrating National Pet Month.
We want to hear from everyone; couples, singles, families, retirees, etc. We'd love to hear about who you adopted and why, and how your pet has changed your life! Whatever your pet adoption story is, we'd love to hear it!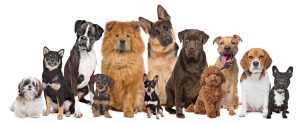 Atlanta area only
Non-Union
Audition interview dates: March 4th/5th (video conference interview -takes about 20 minutes) 
Shoot date:  If selected, one day between April 12th – 14th . This will be a documentary style shoot where you are filmed in and around your home to tell your pet story. 
Payment: If selected, you will be paid $1,500 total. 
Usage: Owned and operated channels of TODAY and the household cleaning product for 18 months.
Please email us the following details to info@vitaminenrichedfilms.com
Name:
City & State:
Email & Phone number:
Please send us a couple of pictures of yourself (yourselves) and your pet(s).
Tell us a little about yourself and all of the people who are part of your pet's family. (names, relationships, ages, occupations, hobbies, etc.)
Tell us about your pet(s) (age, breed, what your pet(s) likes to do, what makes them special.)
What do you like to do with your pet(s)?
What made you decide to adopt your pet(s)? Was it a memorable time in your life?
How did you know your pet(s) was the one you for you (your family)?
Has your pet(s) changed your life in any way? If so, how?
Where did you adopt your pet(s) from?
Tell us about keeping the house clean with a pet. What are some of your biggest challenges?
Are you a member of Sam's Club, Costco or BJ's? (It's OK if you're not a member of any.)
Have you ever appeared on TV, film or in an advertisement before? If so, tell us about it.
Thank you so much!
-Kathy, Joe, Mary Anne & Evadne
Vitamin Enriched