March 6, 2019 • Real People Casting
Casting Putnam County, NY & Southern CT Small Business Owners for a TV Commercial about high speed internet and data security
Vitamin Enriched, a real people casting company, is looking for small business owners in Putnam County, NY & Southern CT to tell us their entrepreneurial stories. We want to hear about the trials and tribulations of starting and running your small business and how you integrate technology to help your business run more smoothly and securely day to day. Maybe you have a retail shop or a restaurant, provide professional services, make or fix things, own a business where you train or teach. No matter the business sector, or internet service provider, we'd love to hear your story and potentially have you be a part of this exciting TV commercial.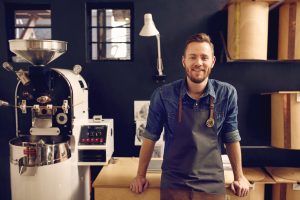 Non-union
Video auditions: March 13th & 14h. Takes about 15 minutes.
Shoot date: Tuesday, March 19th. This is a non-union shoot.
Shoot location: The shoot will take place in Jersey City, NJ. Parking and travel reimbursement are an option. Payment: If you are selected for this campaign, you will be paid $1,500 total for participation. (5 yr usage cable, internet, new media, wild spot )
Please email us the following details to info@vitaminenrichedfilms.com:.
Business Owner Name Email and phone Business Name, address, and website Business Location (address)
Please send us a photograph of yourself. 
Tell us a little about your business. What do you do?
Who is your current internet provider for your business? Please include the name of the package. (All are acceptable)
What are some of the reasons your business depends on your high-speed internet service? What do you use it for?

In addition to general uses of high-speed internet, are there any special products or services you make use of or are interested in using? For example, 4G LTE Backup, HD Security, Business TV, Gig-Speed Internet, Voice solutions, Smart Wi-Fi, etc.

How important is internet security to your business? Are you concerned about your business's internet security or worried about issues with hacking/ data loss /phishing?
Have you ever experienced any issues with hacking/data loss/phishing? If so, please tell us about them.
Do you have any opinion of Comcast Business services?
Would you be available for a possible video interview on 3/13 or 3/14? Are you available for the shoot on 3/19?
Are you an actor? Are you a member of SAG aka the Screen Actors Guild?
If you have any questions please give us a ring or send an email.
Thank you so much!
-Kathy, Joe, Mary Anne & Evadne
Vitamin Enriched