September 26, 2019 • Real People Casting
Casting Small Business Owners Who Are Chase Ink Business Unlimited Cardholders!
Vitamin Enriched, a real people casting company, is working with Chase to find successful small business owners who are Chase Ink Business Unlimited cardholders in New York, California and Texas. We're looking for business owners with an aspirational story,  unique missions, stories of growth and businesses that are breaking the mold and defying stereotypes. Chase is looking to partner with these owners to help find growth opportunities for their business.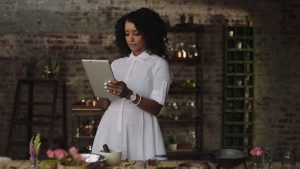 Maybe you are a woman who is a small business owner in a field primarily dominated by men, maybe you've created a product or concept that is innovative in your specific market. Maybe your business has a unique mission or a fresh take on how business is done. However it is that you are breaking the mold, we want to hear about how you are keeping your business successful and how you are using your Chase Ink Business Unlimited credit card for your business.
Audition interviews: Oct 17th-21st via Skype video chat – (Approximately 20 minutes)
Callback for additional information (if required): Possibly Oct 24th or 25th  via video chat – (Approximately 20 minutes)
Shoot: Targeting early-mid December (exact date TBC) with potential for follow up shoots early 2020. There may be additional compensation if there are future shoots. Will be shot at your place of business.
Payment: If selected for the shoot, you/your business will be compensated $500 per shoot day (minimum of 2 shoot days). We will be very respectful and flexible of your time. Usage payment: $3,000 usage, covering all deliverables across campaign. Usage is paid only for those featured in the final spot.
Usage: Any and all media, including but not limited to: broadcast TV (both free and pay), radio (including, without limitation, traditional, digital, podcast and streaming), print, non-broadcast (including, without limitation, in-store including Chase Branches, cinema, jumbotron, sales meetings, award shows, and tradeshow/public display, OOH, and PR), industrial and all digital media now known or hereafter devised (including, without limitation, the internet and social media).
Term: One year from first use in any media; with the exception of social media and third party non-downloadable sites where term is in perpetuity. An additional option year will be pre-negotiated at a rate of 110% of original usage fee.
Exclusivity: Banking & Financial Services or Products & Institutions, including competitors    Territory: North America, includes U.S. territories, possessions and commonwealths, with the exception of digital media which is worldwide
*Unfortunately, we cannot consider exclusively home-based businesses.*
*Those who are selected will be asked to participate in a background check.*
*You must be a current Chase Ink Business Unlimited cardholder to be considered.*
*Signature from actual landlord/property owner needed on location release prior to shoot date.*
Please email us the following details ASAP to: info@vitaminenrichedfilms.com
Name:
Phone:
Email:
Business name & address:
Website and any social media links:
Please tell us a little about your business.
How long have you been in business?
Who works with you? (number of employees – any co-owners etc.)
What makes your business unique? How are you breaking the mold or doing things differently than others?
Is your business currently in a growth stage? If so, tell us about it.
What would you say are the most visually interesting aspects of your business?
 Tell us about the location(s) where you make, sell or conduct your business.
How long have you been a Chase Ink Business Unlimited cardholder?
What do you use your Chase Ink Business Unlimited card for? Have you used it to help grow your business? If so, tell us about that.
What is your business's approximate annual revenue?
Have you ever been featured in advertising for any brand or business (other than your own)? If so, please tell us which one(s).
Please send us a couple of photos of yourself along with some photos of your business location(s) that will give us an idea of your space as well as photos that will give us an idea of what you make, do, sell. Thanks so much!
-Kathy, Joe, Mary Anne, Evadne & Team VE
Vitamin Enriched
347 454 9597