August 13, 2020 • Real People Casting
Casting TikTok Users for a Coffee Brand's Fall Campaign
Vitamin Enriched is  casting men and women 18 – 23 yrs old who have an active TikTok account, and are familiar with making Tik Tok videos. We'd love to hear from people who also love the Fall, and all the beauty that season brings.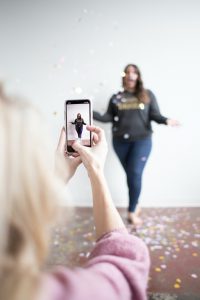 This is a remote shoot where you'd shoot in your home. You will be asked to submit pictures of 2-3 places to shoot in your home in 2 rooms and an outside space at your home, if you have it. Must also be available for a remote tech scout day. Casting In North East /Mid Atlantic US.
Must be a current Tik Tok user
Self submission video due Friday August 14th 2:00 PM EST.
Tech scout: Remote either Aug 21 or 24
Shoot date: Remote shoot on either 8.31 or 9.1
Payment: If selected, $1,500 for 3 months paid and organic in perpetuity. Rate inclusive of one (1) remote tech scout day, wardrobe usage, shoot and usage. (+20% agents fee) Off camera helper for "Man" would be paid $100.
Usage: Three ( 3) months paid media usage on TikTok inclusive of press and public relations outlets. TikTok assets will live online in perpetuity. Term: Three ( 3) months paid promotion. Media: Global TikTok usage in perpetuity. Territory: Worldwide 
Please email assistant@vitaminenrichedfilms.com with the following: 
Name, phone and email address
Age and location
Your TikTok account name
Tell us why you enjoy the Fall
Confirm if you are available for all dates.