December 12, 2018 • Real People Casting
Casting NYC women who are hustling to follow their passions – Pays $5k
Vitamin Enriched, a real people casting company is looking for women (20's – 40's yrs old) who hustled to make their passion a reality or are currently still working toward their goal. This casting is for an online campaign for a feminine hygiene product. Maybe you're a comedian who's a receptionist by day but hits the comedy club by night, or a pastry chef who spends more time in her kitchen working on new ideas than in the workplace. Maybe you're hustling everyday to make your art, fashion or music dream a reality. Maybe you busted your butt working 2 jobs for the last 5 years and are finally living your dream. If you're hustling to make your passions a reality and always on the move, we are looking for you!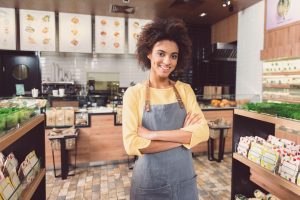 Must live in the NY Tri-State area. Whether you're in music, fashion, entertainment, wellness, culinary or art and design, if you're following your dream or passion, we'd like to hear from you!
SAG (low budget digital waiver) You do not need to be a SAG member to apply for this opportunity.
Casting: Skype interview date TBD in early January
Shoot: TBD end of January
Shoot locations: Studio shoot in NYC
Payment: If selected, you are paid, $5,000 total for everything. Including fitting, session (shoot) buyout, edits, etc & one year usage. Client has the option to renew for a 2nd year @ $10,000.
Usage: Internet & New Media
*Those who are selected will be asked to participate in a criminal background check.
Please email the following ASAP to: info@vitaminenrichedfilms.com
Please answer all questions /items below:
Name
Age range
City & State where you live
Phone number and email address
Please send us your social media channels and website (if you have one)
Please send us a couple of pictures of yourself, and any photos that show your hustle
Tell us about what you do.
How long have you been doing it and how did it begin?
How did you get to where you are now?
Did / do you have other (another) job(s) to help pay the bills while you hustle to make your dream a reality? If so, tell us about it.
Tell us about the hustle of your days in making your dream a reality.
Where do you get your inspiration from? What fuels you to keep going?
How do you stay fresh?
Where do you work on your passion? (ex: studio, gallery, club, restaurant, food truck, home, outside, etc.)
What are some of the struggles you have faced?
If you have any questions please give us a ring or send an email.
Thank you so much!
Kathy, Joe, Mary Anne & Evadne
Vitamin Enriched
347 454 9597